Just fill the email you used upon registering, and we'll send you a link to your inbox to reset your password.
Just fill the email you used upon registering, and we'll send you a link to your inbox to reset your password.
January 25th, 2023
Each of us has varied interactions with the natural world and different motivations for wanting to engage with it more. You can discover that, in comparison to another person, you may experience benefits that are quite different from getting back to nature. Your mental and physical health can be enhanced by spending time in natural settings or incorporating natural elements into your daily activities. Growing food or flowers, exercising outside, or spending time with animals, for instance, can all have great impacts. But nothing can quite compare to life in a forest city.
Liuzhou Forest City is the first Forest City in the world and is situated north of Liuzhou, a Chinese city of approximately 1.5 million people in the mountainous Southern province of Guangxi (one of the most smog-affected urban areas in the world due to overpopulation). Read on to know more about it.

What constitutes a forest city?
A Forest City is an urban area where businesses, residences, hotels, hospitals, and education institutions have been almost completely covered by plants and trees of a diverse variety of varieties and sizes. The Liuzhou Municipality Urban Planning-commissioned scheme, which covers around 175 hectares along the Liujiang River, is now being carried out. By suggesting and continuing to develop a prototype of design and ecosystems capable of construing the concept of biodiversity on an urban scale and reinventing the relationship between humans and other living species, the project builds on the fruitful experimentation already currently under way for the initial time in Milan with the Vertical Forest building-prototype.
The Liuzhou Forest City will house over 40,000 trees and 1 million plants from over 100 different species, in addition to housing about 30,000 people. The new city will also offer a pleasant place to live for plants and trees on all structures.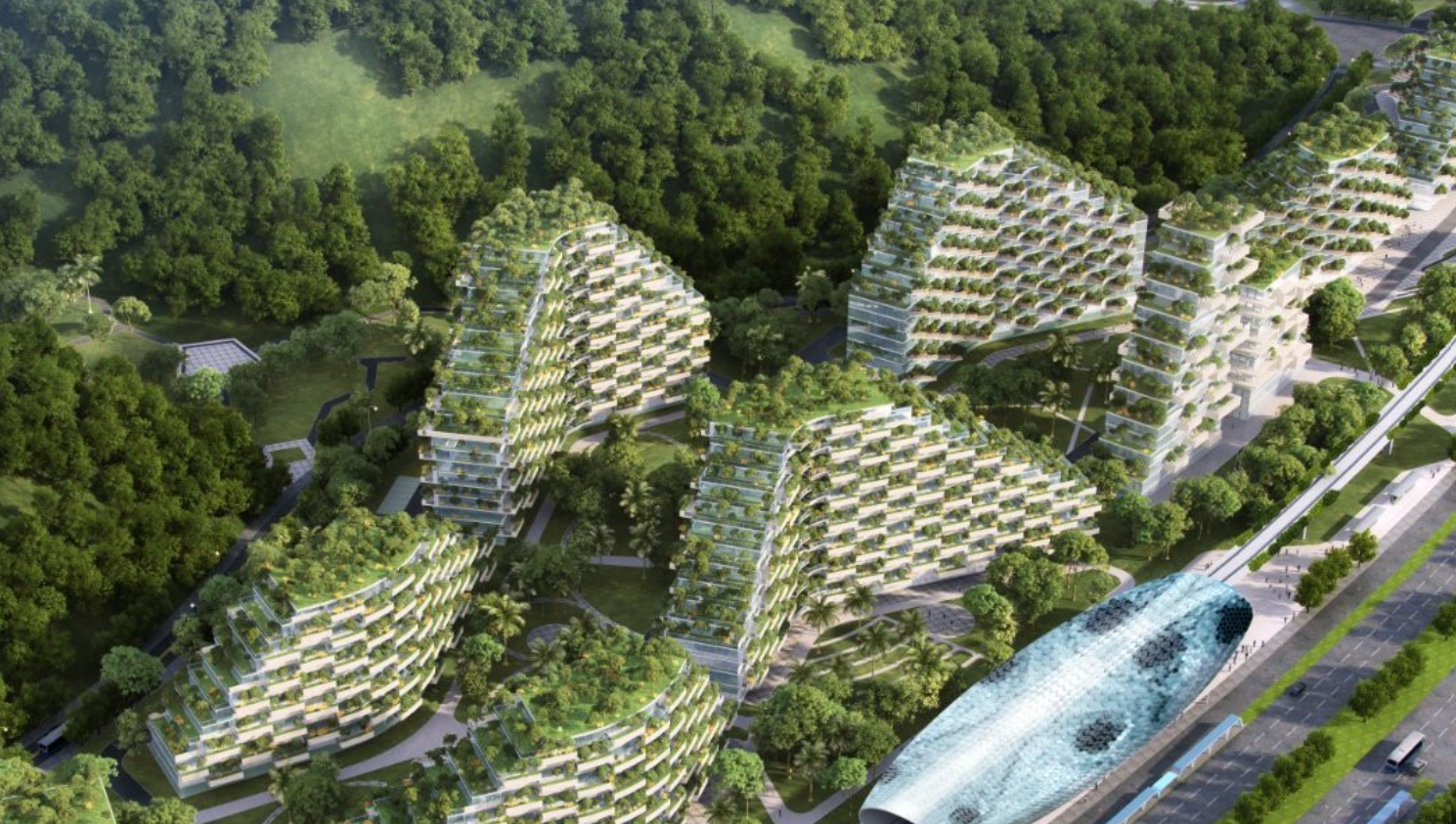 Image Source: CNN

Specifics of how the city will function
Stefano Boeri Architetti's new urban organism, which he created for the Chinese city of Liuzhou, will function like a sizable sustainable machine and be able to absorb nearly 10,000 tons of CO2 and 57 tons of micro-particles every year. Due to the expansion of urban drainage systems and plant surfaces, it will simultaneously produce around 900 tonnes of oxygen, effectively and thoroughly addressing the significant issue of air pollution.
A city that is already planned to be energy self-sufficient will be able to improve air quality, lower the average temperature of the urban heat island, create a barrier against noise pollution, and increase the biodiversity of living species by creating a rich ecosystem of living spaces for birds, insects, and small animals, among other benefits!

It upholds the sustainable values of our ecosystem
Additionally, the contemporary Liuzhou Forest City has been designed and developed as a true "porous model" of an inhabited settlement: an urban body that is sensitive and aware of the unique features and values of the ecosystem. This design strategy organically evolves from the planimetric arrangement, which was created to blend in harmoniously with the topography of the nearby mountains, adhere to their shape, and take into account the unique features of the local area. This strategy also lines up with a detailed examination of the major metropolitan complex's technological, infrastructural, and distribution aspects.
How the city will be made accessible
Completely interconnected, the new green metropolis will be connected to the neighbouring city of Liuzhou via a highly effective fast train system and a road network designated only for electrically driven vehicles. The Liuzhou Forest City is designed to have a variety of residential neighbourhoods, a full complement of amenities, as well as a number of public services, including two hospitals and schools. Stefano Boeri Architetti's master plan calls for the creation of a green city with all the attributes of a fully self-sufficient urban settlement in terms of energy consumption, starting with the use of geothermal energy for building interiors and the installation of high-efficiency solar panels on rooftops to capture renewable wind energy.

Implementing large-scale solutions for renewable energy and self-sufficiency
For the first time in history, a metropolitan area will be able to use large-scale solutions for renewable energy and self-sufficiency while also facing the task of significantly decreasing air pollution, a vital and inevitable subject for big cities not only in China but also elsewhere. In this way, the Liuzhou Forest City project carries on and expands Stefano Boeri Architetti's research into a new Biodiversity Season, i.e., the creation of a new era of urban architecture and cities capable of radically addressing the problematic challenge of climate change while presenting themselves as project models for the planet's future.
Embracing nature is crucial for biodiversity as well as our own mental and physical wellbeing, even though it isn't the only viable solution to the climate catastrophe. Now that urbanized environments are everywhere, would you choose to live in such a forest city?
Get your daily grub on all things Vegan!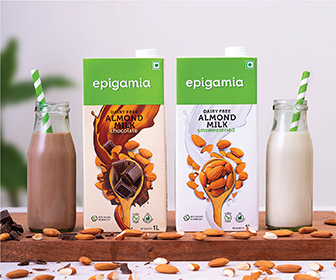 Get the latest scoop on all things vegan.
© 2018 VeganFirst. All Rights Reserved
Powered By. Rising Webvibe Solutions