ADVERTISEMENT
Jeanette Eileen (Botten) Erdmann, aged 81 years, went home to be with her Lord on Feb 28, 2022 in Brownsville, Texas.
Jean was born on December 14, 1940 in Brooten, Minnesota. She was the youngest of three girls born to Martin and Lottie Botten. At a young age her family moved to Ray, North Dakota. When Jean was in the 6th grade the family moved to Williston, North Dakota where she graduated from Williston Senior High School in 1958. She attended Minot State Teachers College and graduated with a degree in Education. She was a highly respected and well-loved teacher for over 30 years, teaching in Fargo, ND, Williston, ND and Litchfield, MN.
Jean met her beloved husband Ronald Claire Erdmann in the 6th grade. They dated through high school and college and married on August 11, 1962. Ron and Jean were blessed with three children: Michael Claire, Rhonda Jean, and Brett Ronald.
Jean was baptized and confirmed in the Christian faith. She was active for several years in her church and community, teaching Sunday School and leading Girl Scouts. Jean was incredibly blessed with many cherished friends with whom she loved to spend time. She enjoyed bird watching, playing cards and board games, traveling, entertaining, camping and especially fishing.
Ron and Jean settled in Minnesota, first in Litchfield for many years, then in Willmar. After Ron and Jean retired from their careers in education, they became "Winter Texans". Spending their winters at their home in Long Island Village located in Port Isabel, Texas—just across the bridge from South Padre Island.
Jean was a wonderful mother, sister, grandmother, auntie and friend. She touched the lives of many with her caring disposition and her sense of humor. Her ultimate joy was found in her family. She is survived by her husband Ronald Erdmann, daughter Rhonda (Olaf) Hendrickson, son Brett (Trisha) Erdmann, two grandchildren, Tor Hendrickson and Solveig Hendrickson, her sister Lorraine Nelson, along with many loved nieces and nephews.
She is preceded in death by her parents Martin and Lottie Botten, sister Gladys Sandaker, son Michael Claire, mother-in-law Inez Erdmann, father-in-law Clarence Erdmann, sister-in-law Nancy Tweden, brothers-in-law Lyle Nelson, Sonny Sandaker, and Richard Erdmann.
A funeral service will be held to celebrate Jean on April 2 at 1:00 pm at Calvary Lutheran Church in Willmar, Minnesota. In addition, a service of remembrance and burial is being planned in Williston, North Dakota in the summer of 2022.
Memorials can be sent to St. Jude's Children's Research Hospital or Smile Train.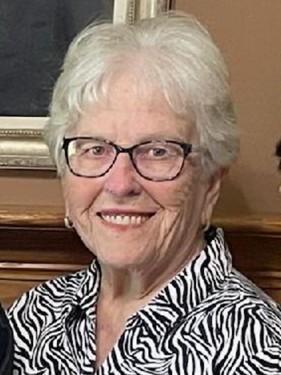 ADVERTISEMENT